Lizard Branding Contest
Looks like Bigg Sixx's infamous beer entry inspired a new contest. So many of you were impressed with his beer beverage entry that I decided to do another contest inspired by his entry. Let's see who thinks they can do better than this.......
If any of you think you can create a better entry than this beer image above then this is your chance. I will raise the winning prize to this:
I won't run the countdown clock for the next vault item. Im gonna snatch the Suede Chamillionaire Jacket out of the vault and give it to the winner. 
I will mail the winner this jacket above, $200 via paypal, an autographed album cover photo negative, 5000 Chamillitary Coins, and any 2 cd of your choice out of the chamillionaire.com store.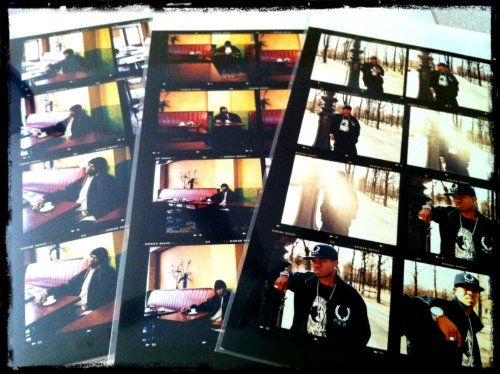 Here are the rules: 
It have to use the lizard logo on a beverage bottle or food box. It can be any type of drink bottle or boxed food item. Cereal box, Sprite can, Cookie Box, Gatorade bottle, etc. You can't use any photoshop and the image you send me has to be a real item that you created. You can cut out the logo, paste it, make a sticker, etc. You basically have to alter a real life item to be branded with the Chamillitary Lizard. You can call it Chamillionaire's , Chamillitary, Koopa's, or whatever name you choose. Whatever you do has to include the lizard logo. You already saw what BiggSixx did so you know to compete you have to try to make it look as real as possible.
And to give you more inspiration, since I haven't released anything in a while, I will release a freestyle on the post where I announce the winner. I already have to shout out the bracket contest winner but I will make a quest in the reward center with your name in it that requires everyone to share your winning post. 
Sound like a plan? Great. Stuff like this gives the Chamillitary something cool to do while I work on finishing this album. I will give you a little more time than last time. You have one week and must email your entry to me at chamillion@chamillionaire.com before 7 pm central on WED the 29th. Thats plenty of time so any entry that is sent later than that will be disqualified. Everybody is allowed to participate in this contest.  I will upload all of the entries into a gallery on the photo page at the same time on WED evening so nobody will be able to copy your entry. 
Next thursday or friday I will announce the winner and make the freestyle post. Good Luck
Unfortunately there was a lot of cheating in the 2nd place voting for the last contest and I cannot properly pick a winner. I don't even think it was the people that created the voting entries, but maybe a few fans that may have been too excited. I will reward everyone with an entry on the voting poll with 1k Chamillitary Coins. 
1 users in chat
Next VIP Giveaway
The next item to be given away to VIP members is..
Article: Lizard Branding Contest