Lizard Logo Contest Winers.
Are you Kidding me? Now this is creative. I had to email Biggsixx back and ask him if the image was photoshopped. He sent me some additional images to prove it wasn't edited when he responded. This had to be the best execution out of all of the entries. Congrats. 
Lizard logo beer caps? Cmon man. Thats fresh. 
Just when you thought there would be one winner........
The #1 winner spot is a tie. I know the beer was creative and executed well but hard work pays off. Allan sent me a lot of images and pretty much pasted Dallas with lizard logos. Might not seem that hard but he actually did it four different ways. He used 2 different types of lizard yard signs, stickers, and even spray paint. That's determination and I feel like that should be rewarded. Not only are the pictures great, but he he did it in the daytime and night time. Instead of giving him second place he ties for first and will share the winnings.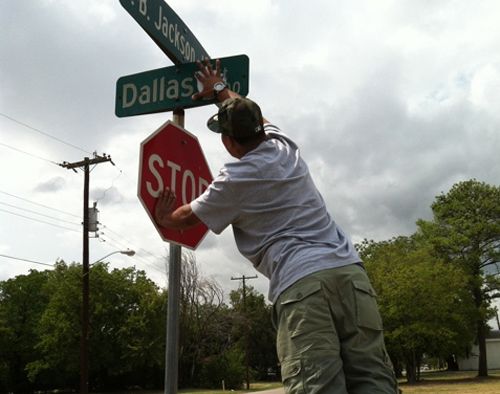 At the grocery store? Awww man. Genius. 
The sunset? the lizard silhouette? Fresh. 
How cool is this?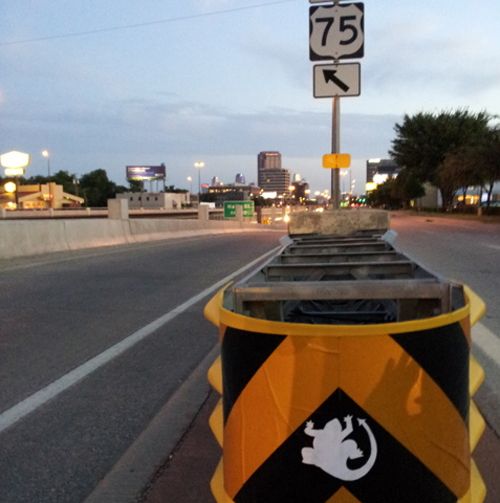 The Downtown skyline in the background? It's nothin'......
Different color images? Its nothin. 
So this is what I will do.......
I will reward both of the winners above with 5k Chamillitary coins. They will split the $100 and receive $50 dollars each via paypal. I will also send each of them an autographed photo shoot negative.
Send a salute to the two first place winners. Congrats. 
And now for the second place winners.....
I tried to pick people that I felt went a little further with their efforts and put more time/ creativity into it. Also I tried to think about what would have been the best promotional images to get people talking. I also thought about the degree of difficulty. All of the entries were good but there can only be a few winners. 
I want all of you to vote who wins the second place reward. 3 of the following 6 people will win Chamillitary coins. 3k for the 1st, 2k for second, 1k for the 3rd. Look at the images below and then scroll to the bottom of the page and click on the POLL VOTING LINK. Everyone should pick 3 PEOPLE ONLY. If you created one of the images below you are allowed to pick yourself for one of your choices. The other 2 have to be someone else. YOU HAVE TO PICK 3 DIFFERENT PEOPLE. DO NOT TRY TO DO THE POLL MORE THAN ONCE. The top 3 winners will win 3k, 2k and 1k Chamilitary coins. Good Luck. 
COFFEE MUG
FOOTBALL PLAYER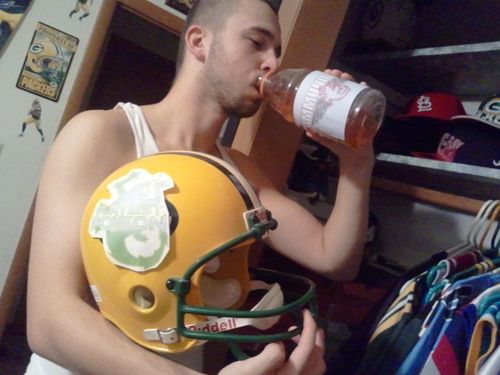 RETIREMENT HOME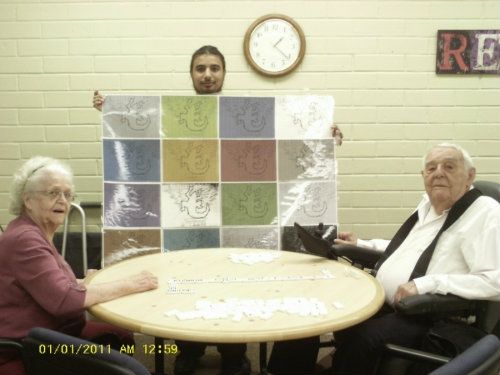 STEEL LOGO
BASKETBALL COURT
PSYCHO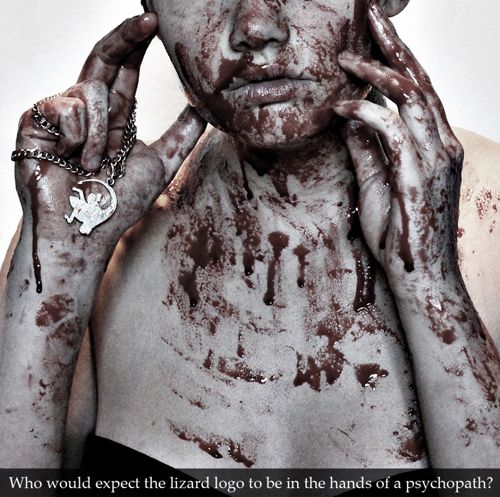 The voting ends on WED and 12 noon central time. CLICK THE LINK BELOW TO VOTE: 
0 users in chat
No users are chatting on the VIP page at present
Next VIP Giveaway
The next item to be given away to VIP members is..
Article: Lizard Logo Contest Winers.