T Shirt Design Finalists
Like always, I appreciate everyone who participated in the contest. There were a few other entries that could have been included also but I believe the images below are the best options. There are other images that were designed very well, and im sure there are people that would purchase those also. I have to think about the options that I believe the most people would buy, and not just what looks really good on paper. Some images that have my face on them are cool but I don't want to make any fan feel like they are a groupie for supporting. Some designs were not the best photoshopped images, but that didn't really effect my decision as much. Also, from a sales perspective, people tend to support simple designs more than designs that take up the entire front of a shirt. There were also lizards placed in creative positions on many of the designs. I always believe the lizard is better as a subtle thing than an "in your face" type of thing. Well at least when it comes down to actually selling an item......
Now listen, whatever I do would be a limited run. Im not gonna do a poll but I would like to see your thoughts in the comments. Im not gonna make all of these shirts below come to life, but right now these are the three top pics for shirt designs (Give or take a few adjustments to each). 
Shirt A: I would probably take off the sleeve image and take the "Chamillitary mayne" part off the back. It would just be the logo on the front and the lizard on the top back. Simple.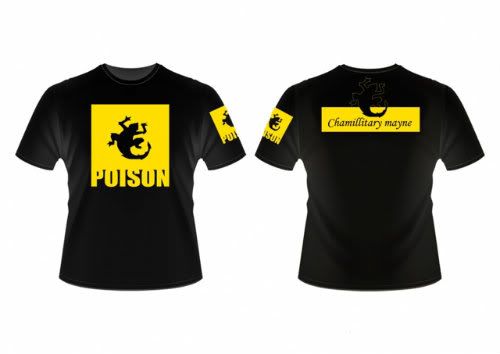 Shirt B: I believe this is supposed to be a dark grey shirt. It looks great on the image but im not sure how well the needles would look in that positioning on an actual shirt. I could possibly leave it like this or maybe adjust that a little somehow.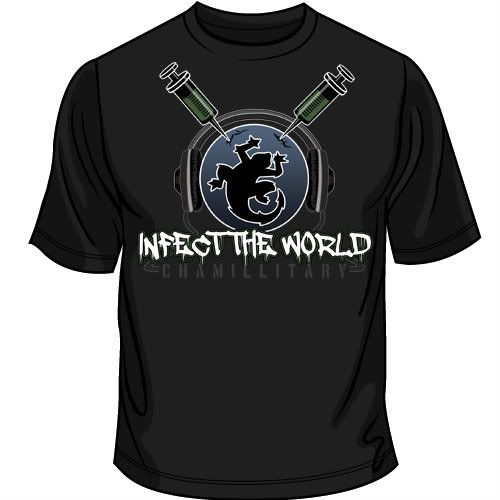 Shirt C: On this image the shirt color looks almost the same as the shading on the lizard but if this was really printed up the shirt would probably look darker than the lizard. I could possibly combine the two images and put the second image on the back of the shirt.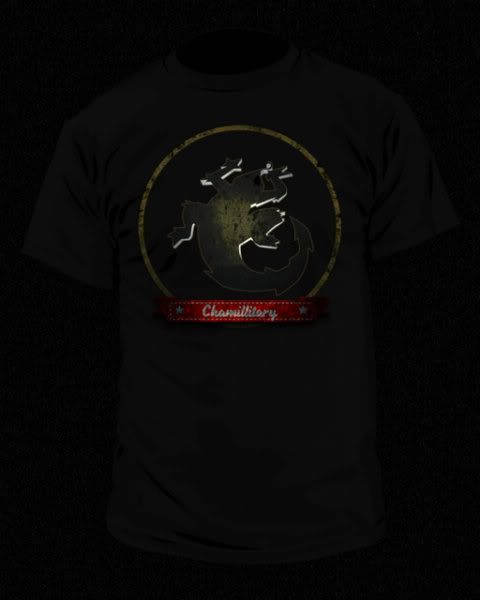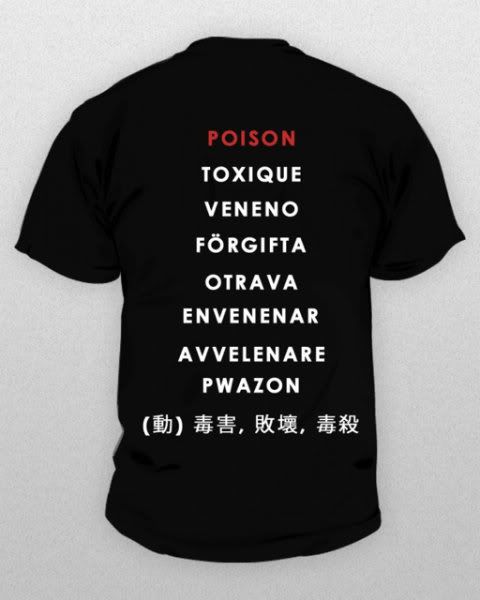 Let me know your thoughts about these three shirts above. I will decide what needs to happen after I see all of your thoughts...... 
1 users in chat
Next VIP Giveaway
The next item to be given away to VIP members is..
Article: T Shirt Design Finalists